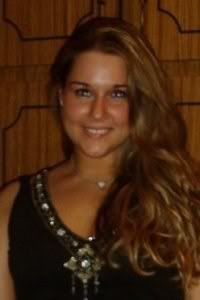 Among life's harshest lessons is coping with grief when someone close is needlessly killed. My office co-worker, Melissa Kolis is learning that lesson after her close friend, Melissa Scherr died in a driving while intoxicated ("DWI") hit and run accident a few weeks ago in Long Island. You can read more about this tragedy by
clicking here
and
here
.
Melissa Scherr's family and friends are coming together to raise money for Mother's Against Drunk Driving ("MADD") in her memory. My colleague will be a participant for TEAM MELISSA SCHERR in the annual "Walk Like MADD" 5-K walk on May 31, 2009 at Farmingdale State College. This walk helps support programs for victims of drunk driving as well as to help prevent drunk driving and underage drinking.
As we're all painfully aware, these are tough times and raising money for worthy causes is a formidable challenge. I can appreciate how many of you are reluctant to donate to any cause at the moment. Nonetheless, I urge my readers to consider the following facts as reported by the
Center for Disease Control and Prevention
:
Every day, 36 people in the United States die, and approximately 700 more are injured, in motor vehicle crashes that involve an alcohol-impaired driver.

In 2006, 13,470 people died in alcohol-impaired driving crashes, accounting for nearly one-third (32%) of all traffic-related deaths in the United States.
Alcohol-related crashes in the United States cost about $51 billion a year.
The three bullets points referenced above are all preventable and prevention education in schools is a vital component of MADD's mission.
I am so proud of my colleague for coping with this tragedy through community activism. Hence, I am asking my readers to please make a donation to MADD and help save lives. Just follow these four simple steps:
Step 1:
Click here
to access the donation webpage.
Step 2: Click on my colleague's name, Melissa Kolis, under team members.
Step 3: Click on "Donate Now."
Step 4: Choose your donation amount (Please note: There is an option to donate however much you would like) and follow the rest of the directions and click on "Next Step" to enter payment info/confirmation.
Again, my thanks to readers here for their consideration.