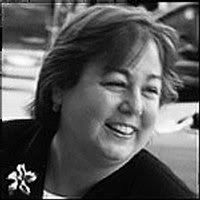 The jostling among New York State's political heavy weights is underway to replace Hillary Clinton. New York State governor David Paterson has opted not to select himself. Instead names ranging from Brooklyn Congresswoman Nydia Vasquez (my district) to Suffolk County Executive Thomas Suozzi are mentioned. There is also Westchester Congresswoman Nita Lowrey who stepped aside eight years ago to allow Hillary Clinton a clear path to the Senate.

Many understandably want Clinton replaced with another woman. Naturally, Patterson hopes to select someone who can prevail in a statewide race. However, one criteria I'm not reading or hearing enough about is that Hillary Clinton's replacement should be an unapologetic champion of working people, the poor, high quality education to all segments of society as well as universal healthcare. In other words I would like Hillary Clinton's replacement to be a genuine liberal. Hence, I'm hoping Governor Paterson will consider appointing New York State Senator Liz Krueger.
Krueger represents New York State's 26th district covering Manahattan. Many will object that Krueger is not electable beyond her Manhattan constituency. However, Krueger's tenure as Chair of the Democratic Senate Campaign Committee (DSCC) helped Democrats erode and finally overtake the Republican decades long majority. Indeed, to become a State Senator she defeated an icon of Albany's entrenched power in Roy Goodman.
Longtime readers of the Intrepid Liberal Journal may recall a
podcast interview
I had with Krueger early last year. Prior to her election Krueger was a longtime advocate for affordable housing. Upon her election Krueger has been a steadfast champion of reform and transparency inside Albany's corrupt culture. Given the challenging times we live in Krueger is the right person to replace Hillary Clinton. Liberal, feminist, intelligent and compassionate. Once in the U.S. Senate I have no doubt Krueger would reassure all New Yorkers that she is an effective advocate for working people in our state.
If you're a New York resident, please
click here
to email Governor Paterson's office and request that he consider appointing Liz Krueger to replace Hillary Clinton in the Senate.
Update: As an anonymous commenter corrently pointed out, Krueger lost to Roy Goodman in her first race in 2000. There was a recount and Goodman prevailed. Which I actually noted in the introductory text to my podcast with Krueger early last year. But this time was not careful and I regret the error. Goodman was stunned by the defeat and joined the Bloomberg administration. After scaring an entrenched icon of the Albany establishment into retirement from the state senate, Krueger was able to prevail in a special election.