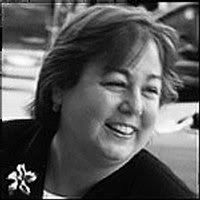 Perhaps no politician, other than Eliot Spitzer himself, has been associated with the cause of promoting ethics reform and transparency in Albany than New York State Senator Liz Krueger. It's hard to believe that early last year I
interviewed Senator Krueger
when our hopes were so high during the early days of Governor Spitzer's administration. The tragic demise of Governor Spitzer's political career means that change agents such as Senator Liz Krueger are more important than ever today.
Today, I received an email from her office issuing the following statement:
"Like all of my constituents, I was extremely disappointed to learn of Eliot Spitzer's behavior, which has compromised his ability to govern as the agentof ethical reform that New Yorkers elected him to be."

"I believe that due to the nature of his actions, the announcement today of his resignation was necessary in order to allow us to return our focus to the important issues facing our State."

"We are fortunate that an experienced, talented public servant like David Paterson is in a position to assume the role of Governor. I have known David for many years and I strongly believe that David will provide for a smooth transition into the Governor's seat. I look forward to working closely with him in passing the impending state budget and advancing a progressive reform agenda for New York."