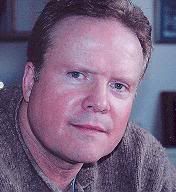 Yesterday, Virginia Senator James Webb appeared on
ABC's This Week With George Stephanopolous
. Primarily, Webb's interview covered Iraq, diplomacy with Iran and Syria and the Walter Reed scandal. However, it was his response to Stephanoplonous's final question that caught my attention.
Webb was asked if he has any interest in becoming the Democrat's nominee for Vice President in 2008. Stephanopolous specifically noted the blogosphere was championing Webb as an ideal number two for the Democratic Party next year. Initially, Webb's response was predictable about his desire to remain in the Senate.
But Webb also added he wanted to address problems not typically mentioned in political campaigns. What sort of issues does Webb have in mind? Webb actually wants to understand why two million people are incarcerated in the United States. He notes this is an issue "tearing apart" the country. In a post last week I asked if
anyone cared about America's prison industrial complex
. How gratifying to learn we have at least one Senator taking an interest.
CLICK HERE TO WATCH THE VIDEO OF SENATOR WEBB'S APPEARANCE ON ABC.